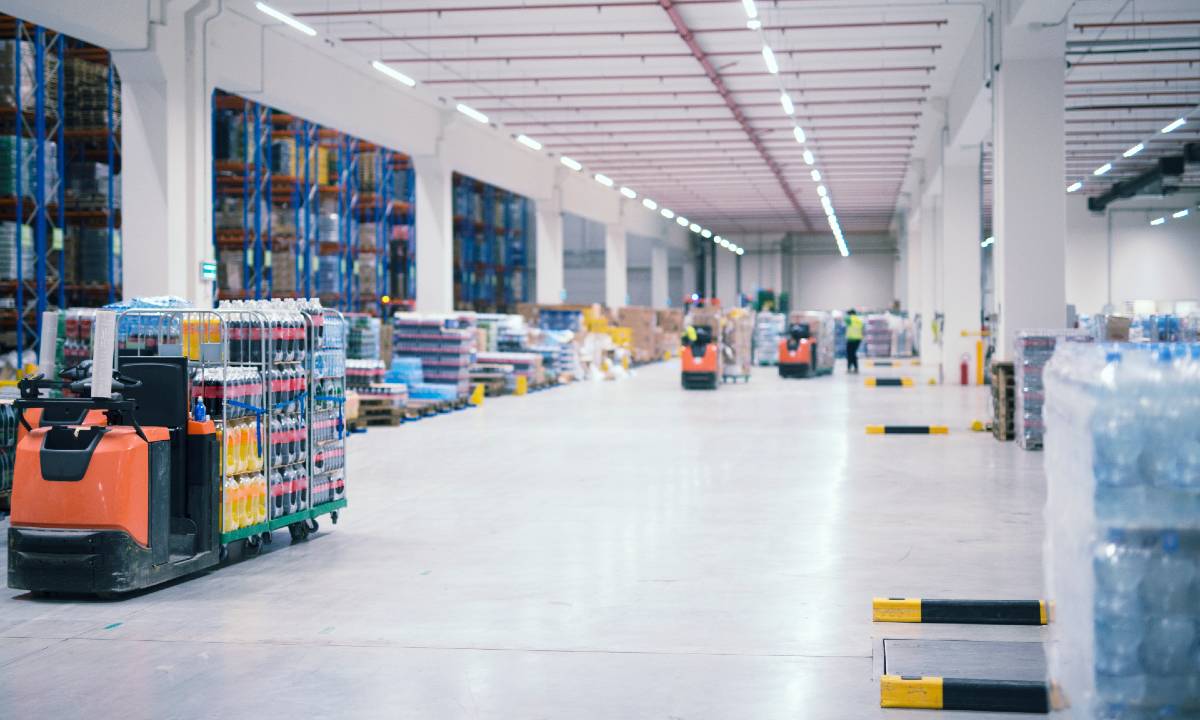 All You Need To Know About Industrial Property
The Covid-19 pandemic has accelerated growth in the e-commerce market as the robust increase in online shopping, migration of people from cities, increase in transportation costs, and volatile consumer behavior over the past two years. As a result, the industrial property segment could be the only bright spot in the gloomy real estate market in the past two years.
Industrial real estate typically involves properties where goods are made, stored, and shipped. These properties include eight different types of industrial buildings, such as manufacturing plants, fabrication facilities, distribution warehouses, and data centers, just to name a few. However, industrial real estate tends to fall under three main categories: manufacturing, storage and distribution, and flex space.
In this article, we will walk you through the industrial property types and their differences.
Manufacturing plant
A typical manufacturing plant is a facility designated for manufacturing and has loading docks for trucks. There are two types of manufacturing buildings – heavy manufacturing and light assembly.
Heavy manufacturing properties tend to be large, often with tens or even hundreds of thousands of usable sq ft. They usually contain heavy-duty and often with customized equipment, 3-phase electricity, and a lot of loading dock space. Heavy manufacturing buildings usually require a complete top-to-bottom renovation when tenants change because of the permanent fixtures often needed to perform heavy manufacturing.
Meanwhile, light assembly properties are smaller, simpler, and easier to move into because the interior of the building tends to be easy to reconfigure. Equipment in this type of industrial building is typically lighter and more portable because the parts being assembled are smaller than those made in a heavy manufacturing plant.
Distribution warehouses
Storage and distribution properties are exactly what their names imply — buildings where products are stored and shipped to the end user. Therefore, location is of utmost importance here. Manufacturing companies, third-party distributors, and retail stores use distribution warehouses as the benefits of time-saving, money-saving, and peace of mind bring ease.
Meanwhile, a distribution warehouse is primarily used to ship goods. As a result, these properties tend to be located near the middle of the country and close to airports so products can be delivered quickly, regardless of where the buyer lives.
Flexible space
Flex properties are specially designed to serve multiple purposes. Often referred to as hybrid space, these buildings usually have more sq ft dedicated to office space. There are four major components of a flex property: research and development, office, warehouse, and showroom.
Many R&D buildings are occupied by hi-tech, electronics, or biotechnology tenants. Therefore, a flex space is appealing as it offers a wider range of uses in one place. It is worth noting that typically flex spaces will have lower ceiling heights and a higher proportion of office space than in pure manufacturing and warehouse buildings, ranging anywhere above 40%.
[Image source: Image by aleksandarlittlewolf]

How much housing loan you can get?

How much is your property worth?

Interested in new launch property?

Looking for property for sale or rent?
Subscribe to our email newsletter today to receive updates on the latest news, property guides, new launches, featured secondary market properties and special offers.​