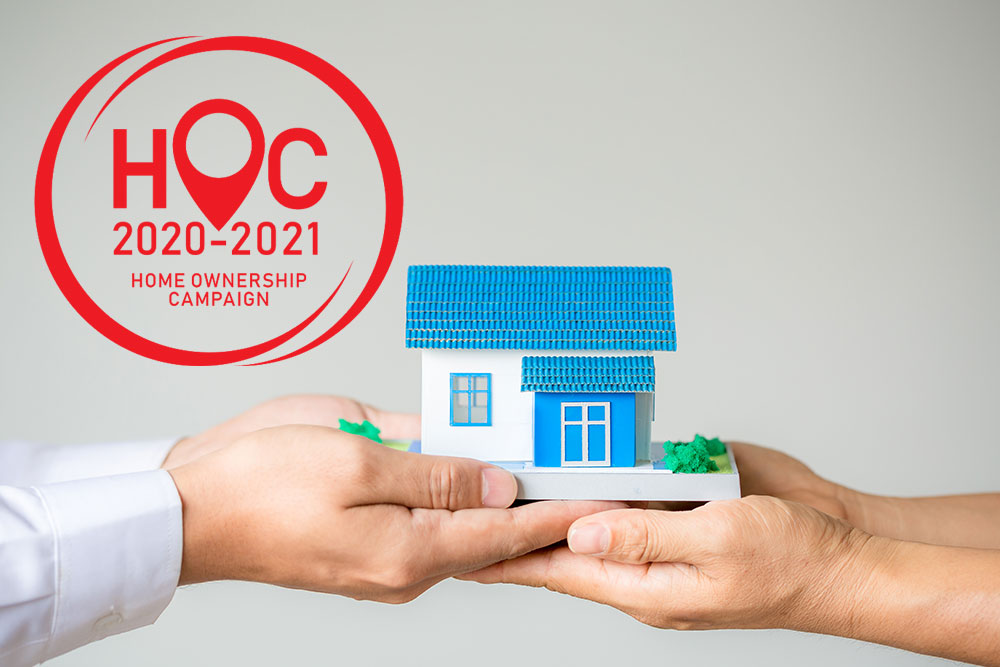 Is Buying A Project Under The HOC A Really Good Deal?
With the ongoing pandemic and several movement control orders which were implemented since March 18 this year, many who aspire to buy homes may or may not have put this thought in the backburner. After all, property is one of the biggest commitment a person makes in his lifetime, so it only makes sense that careful thought and considerations are already put in place before a decision is made.
With so much uncertainty clouding the air, the property market has certainly taken a hit. In a recent report by the central bank titled Financial Stability Review for First Half 2020, it was reported that property transactions fell by over 25% by volume in 1H2020 and by nearly 27% in terms of value. The report also stated that the pandemic may increase risks of a broader decline in house prices due to a deterioration in income and weaker demand conditions. Is there a light at the end of the tunnel for aspiring homebuyers?
In response to this, the Short-Term Economic Recovery Plan (PENJANA) by the Malaysian government has stepped in by re-introducing the Home Ownership Campaign (HOC) in June this year which will take place until May 2021.
The HOC was first initiated last year from Jan 1 to June 30, 2019 to increase home ownership among Malaysians. It was also thought of to address the property overhang which has hit 43,211 units amounting to a value of RM29 million as of 3Q2018. Following the success of the campaign, it was then extended until the end of 2019. The campaign is a partnership between the Housing and Local Government Ministry (KPKT) and the Real Estate and Housing Developers' Association Malaysia (Rehda). So, what are the pros and cons of buying a project under the HOC? With the good, there must surely be some downside to it as well isn't it? Let us bring you through some of the upsides of buying a HOC project.
The pros:
You get a minimum 10% off the purchasing price.
The current Overnight Policy Rate is 1.75%, after having slashed the fourth time in 2020 alone. This means cheaper borrowing cost for homebuyers.
You get a full stamp duty exemption for Instruments of Transfer (up to RM1 million). Subsequently, a partial stamp duty exemption is given for Instruments of Transfer (RM 1 million to RM2.5 million).
Instruments of Securing Loan up to RM2.5 million is fully exempted from stamp duty.
You do not have to pay a fee to participate.
There is no limit to the amount of properties you want to purchase under this campaign.
Projects under the campaign have to be registered with the Sabah Housing and Real Estate Developers' Association (SHAREDA), Sarawak Housing and Real Estate Developers' Association (SHEDA) and REHDA. Thus, it has been vetted through and is trustworthy.
And here are some of the not so good points.
The cons:
This is only limited for

newly launched projects

, which means the secondary market projects are not included.
The property bought is only for residential use, commercial usage is a no-no.
Only a limited choice of properties is available as not all properties are in the campaign list.
While the pros of buying a HOC project may outweigh the cons, one must have the financial responsibility and capability before signing on the dotted lines. As this is a long-term investment, it is wise to plan your financials properly and calculate how much you can commit each month on top of an emergency fund should something arises.
Do not jump into the bandwagon without proper research and consideration and talk to registered property agents to get sound advice before committing on a big investment.
[Image source: People photo created by jcomp; Business photo created by jcomp; Background photo created by katemangostar]

How much housing loan you can get?

How much is your property worth?

Interested in new launch property?

Looking for property for sale or rent?
Subscribe to our email newsletter today to receive updates on the latest news, property guides, new launches, featured secondary market properties and special offers.​