Kota Seri Langat Premier Industrial Park
Kota Seri Langat Premier Industrial Park is the first of a new concept in industrial park development. Featuring a gated and guarded managed industrial park, a dedicated SME industrial park, workers accomodation, commercial areas, and with great connectivity to the West Coast Expressway Interchange, makes Kota Seri Langat Premier Industrial Park the ideal relocation and consolidation location.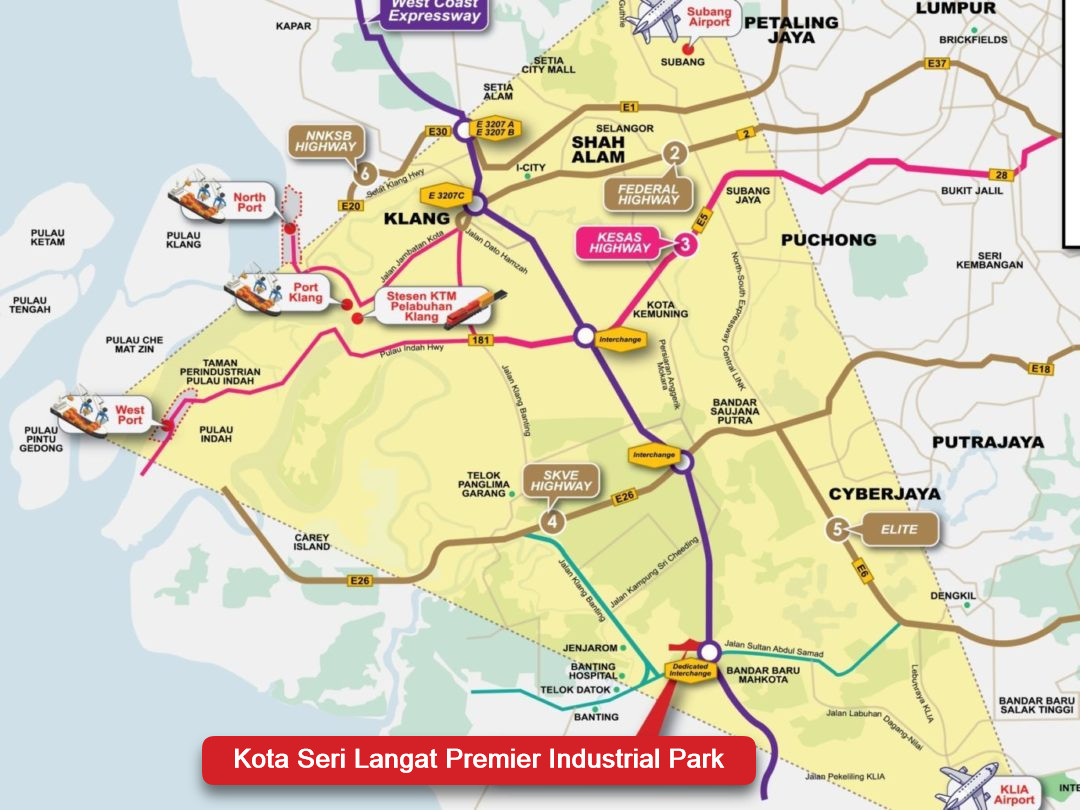 Unbeatable Connectivity
Seamlessly connect to the Klang Valleys major highway networks, ports, airports and town centers.
Next door to 3 major industrial parks
3km to the WCE,10km to SKVE, 15km to KESAS
15km to nearby Residential Townships
26km to KLIA
30km to Shah Alam
30km to West Port, 45 km to North Port
35km to Putrajaya
Two Unique Concepts, One Unrivalled Location
Industrial & Logistics Hub
Spanning 160 acres, Industrial & Logistics Hub sits at the center of Kota Seri Langat Premier Industrial Park. This green managed industrial park offers 3–20-acre FREEHOLD light to medium industrial & warehousing lots that can be "purpose built", based on a clients specifications with an option to purchase or lease the final product at the end of construction. With dedicated workers quarters, a commercial zone, green landscapes, sustainable energy infrastructure and round the clock security, this industrial park is setting the trend for Selangor as the ultimate relocation and consolidation destination for industry.
Excellent Flood Mitigation Features
Workers Dormitories
Green Industrial Park (Provisional Certification Received)
Professional Park Management Services
Modern Utilities and Infrastructure
Security 24/7/365
SME Precinct
SME Precinct is an independent industrial park dedicated to SME businesses. It offers 81 light to medium-sized industrial and warehousing units ranging from 3,600 to 50,000 sq feet built up and will be the first phase of Kota Seri Langat Premier Industrial Park. Construction is due commence Q4 2022 and is scheduled to be completed in 2024.
Multipurpose industrial space
Up to 3 ton floor loading with dock levellers
Ample power supply
Building Eave Height Upto 10m
Concrete Driveways
Refuse Chambers
Dedicated Guard Houses
Ample Management Office Space
Outdoor EV charging station underground conduits installed
Solar energy ready roof structure
Energy Conserving Lighting & Natural Lighting
OKU Accessibility
Water Conservation Features
North South Building Orientation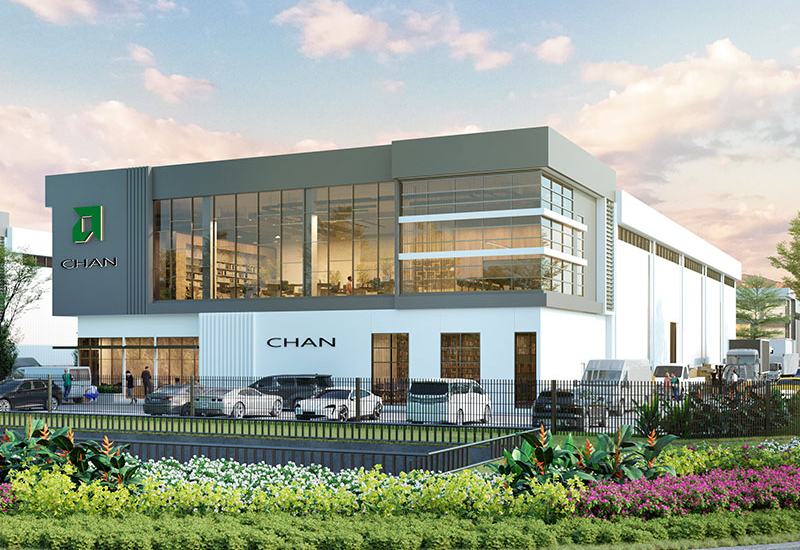 Detached Unit
Land: 34,305-77,000 sf
Built Up: 13,365- 46,007 sf
Up to 3 tonne floor loading
600 amp power supply
Semi-Detached Unit
Land: 19,382 - 28,869 sf
Built Up:12,371- 15,811sf
2 tonne floor loading
400 amp power supply
Hybrid Unit
Land: 13,137 - 26,296 sf
Built Up: 8,820- 16,983 sf
2 tonne floor loading
400 amp power supply
Terrace Unit
Land: 2,396 - 3,039 sf
Built Up: 3,578 - 4,220 sf
0.5 tonne floor loading
150 amp power supply
Contact us today for more information or schedule a visit to the show units.