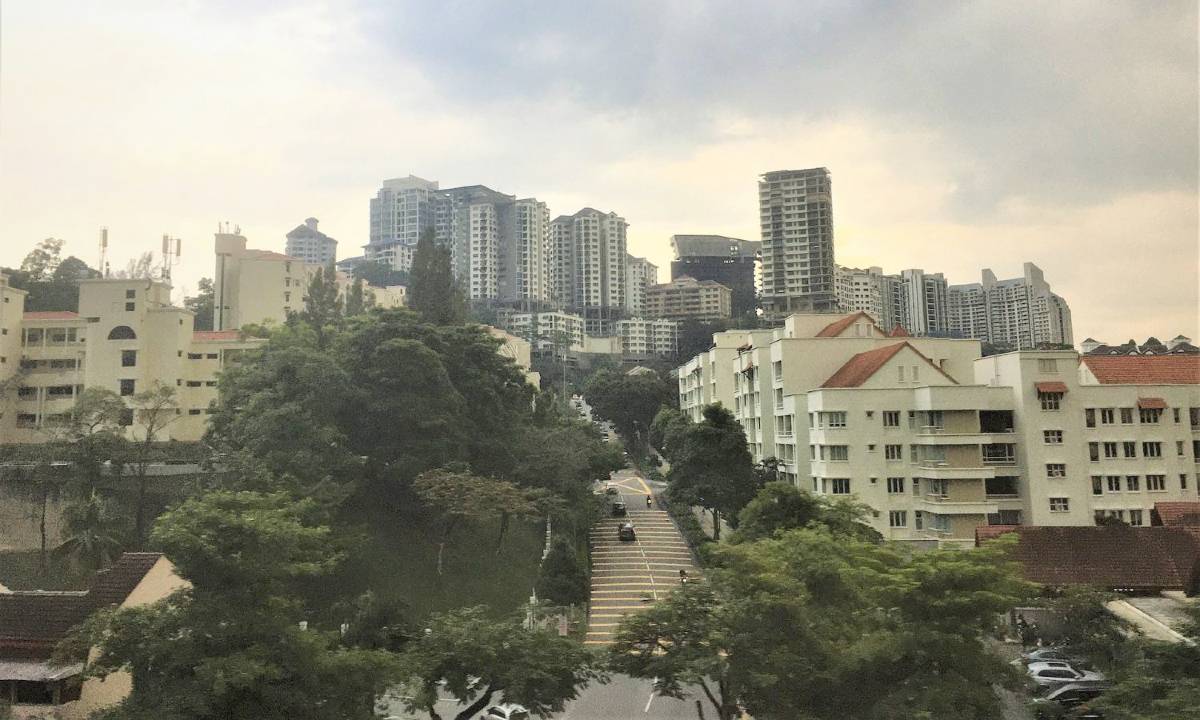 [Area Insight] Bangsar – The Urban Luxury Living Destination
As one of the most affluent addresses nestled in the heart of Kuala Lumpur, Bangsar is known for its upscale properties and handsome real estate investment returns, thanks for its stable population growth locally and internationally, which has been attracting a diverse mix of residents who appreciate its accessibility and mature infrastructure.
One of the key factors contributing to the popularity of Bangsar is its accessibility. Conveniently located within close proximity to major transportation hubs, including LRT and MRT stations, residents enjoy seamless connectivity to other parts of Kuala Lumpur.
With its strategic location just a stone's throw away from the city center, residents in Bangsar get enjoy easy access to an array of amenities including shopping malls, restaurants, cafes, entertainment options, schools, colleges and universities, as well as commercial hubs.
Indeed, Bangsar's reputation as an affluent neighborhood is well-deserved. The area is home to luxurious properties that cater to those seeking a high-end lifestyle. From spacious condominiums with stunning skyline views to elegant landed homes surrounded by lush greenery, or whether you are looking for a place to call home or seeking an investment opportunity with promising returns, there is something for everyone in this exclusive enclave. It is no wonder Bangsar has always been one of the most sought-after addresses in Kuala Lumpur.
Bangsar stands out as a vibrant neighborhood that combines affluence with accessibility. Its mature infrastructure, stable real estate market, and sought-after status make it an ideal choice for those looking for a premium living experience in Kuala Lumpur.
It is also worth highlighting that Bangsar residential property prices have always been relatively more stable than other areas in Kuala Lumpur, thanks to the strong holding power of the property owners here in Bangsar.
Given the scarcity of the development landbank in the area, there have been very few new residential project launches in Bangsar over the past 10 years. However, every new project launched in Bangsar was carefully curated by the property developer, ensuring the product met the upscale market's expectations and became the next star of the affluent address.
The Lantern Bangsar, the upcoming luxury condominium in Bangsar, has nothing exceptional. Designed by renowned architect Wong Tung Ken, the 34-storey development is poised to change the skyline of Bangsar with its unique yet elegant elevated lantern design on the rooftop.
Developed by CDC Asset Management Sdn Bhd, The Lantern Bangsar is a low density residential suite tower with only 180 units, on the verge of being crowned an icon within the prestigious residential and commercial enclave of Bangsar.
The freehold development offers five layout designs namely Type A1 (one bedroom, 570 sq ft); Type A2 (one bedroom, 561 sq ft); Type B (two bedrooms, 765 sq ft); Type C (two bedrooms, 852 sq ft); and Type D (Dual key, 1,092 sq ft). All the units are semi-furnished with kitchen cabinets, and hob and hood. It is slated for completion in 2025.
Strive to offer a new urban lifestyle in the classic Bangsar enclave, The Lantern Bangsar provides more than 20 common facilities spread across the ground floor, the main facilities podium on the 9th floor and the rooftop, such as a children's playground, an infinity swimming pool, a gymnasium, celebration suites, a BBQ area, co-working space, a pilates studio, a picnic area, and a sky garden, just to name a few.
Located in the heart of Bangsar, The Lantern is surrounded by amenities such as shopping centres, commercial hubs, public and international schools, colleges and universities, hospitals and medical centres, and many more.
Furthermore, The Lantern Bangsar is set only 350m away from the Bangsar LRT station, making the development truly the epitome of metropolitan living with conveniences in close proximity to the majestic Petronas Twin Towers and Pavilion Damansara Heights, Kuala Lumpur's up and coming central business district. It is only a station away from KL Sentral, the biggest public transportation hub in Kuala Lumpur, and six stations away from the KLCC station.
Aside from that, as the project is well connected to key highways such as the Federal Highway, New Pantai Motorway (NPE), SPRINT Highway, and Lebuhraya Sultan Iskandar, residents can expect easy access to Klang Valley and other parts of the Peninsula.
[Image source: Slleong/Wiki Commons]

How much housing loan you can get?

How much is your property worth?

Interested in new launch property?

Looking for property for sale or rent?
Subscribe to our email newsletter today to receive updates on the latest news, property guides, new launches, featured secondary market properties and special offers.​